Great Dental Practices Have Exceptional Staffs. Meet our family.
---
Dr. Minna Kim
Dr. Minna Kim joined our staff in June of 2017. Dr Kim has 22 years of experience as a cosmetic, implant restorative and family dentist. With her experience in all phases of dentistry, including Invisalign and Oral Surgery, she has made our services offered to you even more comprehensive. She is a terrific clinician!
After receiving her BSc in Biology from Cornell University in 1996, Dr. Kim taught Algebra and Science while coaching tennis and lacrosse at Morristown Beard School in New Jersey for three years. She then enrolled in to Tufts University of Dental Medicine where she was honored as a High Clinical Recipient and received the American Association of Women Dentists Colgate-Palmolive Research Award. Dr. Kim went on to do a dental residency In New York before practicing in Newton, Marlboro, and Portland, Oregon.
Dr. Kim shares our philosophy that dentistry should not be a constant sales pitch, but instead that each patient's treatment should be designed specifically for their individual wants and needs. She will give you a treatment plan designed specifically for you.
Dr. Kim lives in Massachusetts with her husband and three children. She is an avid athlete who enjoys triathlons, hiking, skiing,and all things outdoors. We should all have her energy!
---

Carolyn
Carolyn Baker is our full-time Administrative Assistant. Carolyn is a graduate of St. Bernard's High School and Montachusett Technichal where she received her degree in Dental Assisting. Carolyn began working at Dr. Cronin's office in 1992 where she worked with Dr. Joseph Cronin as his part time assistant and part time at the front desk. In 1995 Carolyn became the full time Administrative Assistant. Having assisted chairside for years, Carolyn has an excellent knowledge of the field and can assist you greatly with many of your questions when you call. Carolyn has two grown children, and enjoys her time walking, hiking and relaxing along the Maine coast.
---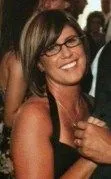 Keri
Keri is a graduate of St. Bernard's High School. She received her RDH degree from University of New England In Biddeford for dental hygiene. Keri and Dr. Cronin met over twenty five years ago when they worked at another office together. Dr. Cronin knew that when he was busy enough she would be his first hygienist hire. Keri has been with Cronin Dental since 1995. Keri is terrific with patients and will always have your concerns at heart. She and her husband Chris have two grown children and grandchildren and enjoy spending their free time with friends and family, Patriots tailgates and relaxing up at Oak Hill Country Club for the weekend.
---
Annie
Annie is a Registered Dental Hygienist who joined our staff in May of 2014. Annie is a 2009 graduate of Rockport High School, and received her RDH degree from the Massachusetts College of Pharmacy in 2011. Annie and Dr. Cronin met in 2012 and he was impressed with her personality and energy at that time. When a full time job opened a year later, he called Annie out of the blue to see if she may be interested in a position in our office and Annie accepted. Annie is a personable, mature young woman who has been a wonderful fit in our office. Annie and her husband Matt enjoy spending time with their three children.
---
Marianne
Marianne is a Registered Dental Hygienist who joined our staff in the fall of 2015. Marianne was raised in Leominster and is a 1998 graduate of St. Bernard's High School. Marianne was the Lead Pharmacy Technician at the CVS on Nelson Street here in Leominster from 1999-2013. Looking for a new career, Marianne enrolled at Mount Wachusett College and received her RDH degree in May of 2015. Marianne is an excellent clinician and a better person. She is a natural leader who takes every patient on as an individual case and has your best treatment plan in mind. Marianne and her husband Matt enjoy spending time with their daughter and son and still live locally.
---
Trinh
Trinh Trieu works full-time mainly as a Dental Assistant but also is proficient at the front desk and with instrument sterilization. Trinh was born in Vietnam and moved to the United States in 1987. With a limited English background, Trinh worked hard to eventually graduate from Montachusett Technical in 1993 with a degree in Dental Assisting. Her high school instructor says that she was the best student that she ever had. Trinh has been with Dr. Cronin since 1995. She is an exceptional worker, and puts up daily with Dr. Cronin's constant teasing. Her clinical skills are exemplary. Trinh and her husband Khuong enjoy watching thier daughters ventures in track, basketball, soccer and martial arts.
---
Erika
Erika is a Registered Dental Hygienist. She began working in our office as a temp while Annie was on maternity leave. She was such a great fit here that we decided to offer her a position to stay on one day a week. Further impressing, she is now full time. Erika graduated from Burlington High School and is the proud mom of two great kids. She bravely decided to go back to school while her children were young and in 2015 completed her RDH degree at Mount Wachusett Community College. Erika is a gregarious soul who loves country music, the Patriots, and spending time with her husband Justin and their six children (yes six!).
Jenn
Jenn is a Registered Dental Hygienist who was a patient of Dr. Cronin as a child. When she entered Hygiene School she and Dr. Cronin knew that one day they would be working together. Jenn is a 1998 graduate of St. Bernard's High School and received her BA in Psychology from Assumption College in 2002. Jenn was always interested in dentistry and in 2007 got her RDH degree from Mount Wachusett Community College. After working for a few years in the Boston area, she and her husband Matt moved back to the Leominster area and she began working for Dr. Cronin in 2018. Jenn is always smiling and is a wonderful hygienist and person. She is very busy with her five (yes, five!) children.
---
Maggie
Maggie is a Dental Assistant. She began working here in October of 2018. Maggie has had an interesting journey. She graduated from Assabet Valley High School with a degree in Cosmetolgy and Interior Design. She worked as a stylist at a salon, bartended, painted, and waitressed before going to Quinsigamond Community College where she received her Certified Dental Assisting Degree. Maggie is full of life, easy going, gregarious and always smiling. She brings energy and a swag to our office. Maggie loves her times with her family, her friends and her music.
---
Katie
Katie is a Registered Dental Hygienist. Katie started here filling in on a temporary basis. She worked out so well, and patients liked her so much that we figured out a way to keep her on. Katie got her RDH degree as a 2007 graduate of Mount Wachusett Community College. She worked in Belmont for 12 years but with her family growing and the kids in more extracuriicular activities, working in Leominster became far more convenient. Katie has a quick sense of humor, loves her wide varitey of music and enjoys the cameraderie of the dental office. Katie is busy with her family and enjoys watching her ckildrens baseball, football and basketball games.