My Blog
Posts for: May, 2019
By Michael F Cronin, D.D.S
May 20, 2019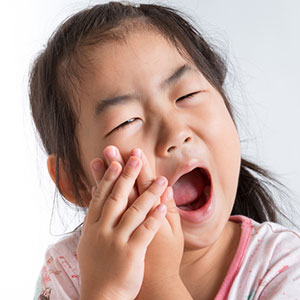 "Mom, my tooth hurts" isn't something you look forward to hearing your child say. But tooth pain is as common as other childhood ailments, so you may have to face it. Here are a few simple steps to make it easier.
First, ask your child where in the mouth it hurts and, if they can, tell you how long it's been hurting. Children's memories aren't always accurate, but you can still get a general idea that you can communicate with your dentist if you take them in.
Next, look in their mouth for anything out of the ordinary: gum swelling or bleeding, or dark spots on the teeth indicative of tooth decay. Look also for hard food particles like popcorn kernels caught between the teeth, which could be causing the pain. Gently floss between the teeth (even if you can't see anything) to remove any caught particles.
You'll also want to help ease their pain. You can apply an ice pack against the painful side of the jaw. Don't place ice directly on the skin, but use a container or cloth alternately against the jaw for a minute or so, and then away for a minute. You can also give them a dose of mild pain reliever like ibuprofen or acetaminophen appropriate for their age and weight—but never rub aspirin or other pain relievers on the gums, which tend to be acidic and can burn the skin.
Finally, you'll need to decide if you need to see a dentist and how soon. It might not be necessary with situations like the trapped food particles, but most of the time it's wise to have your dentist perform an examination for an accurate diagnosis and appropriate treatment. As to how soon, try to see the dentist immediately if the pain has continued from one day to the next or has kept your child up overnight. Otherwise, book an appointment for as soon as the dentist advises, even if the pain subsides.
A toothache at any age is never pleasant, but especially for children. Knowing these steps will help ease their discomfort and get them the relief and treatment they need.
If you would like more information on dental care for children, please contact us or schedule an appointment for a consultation. You can also learn more about this topic by reading the Dear Doctor magazine article "A Child's Toothache: Have a Dental Exam to Figure out the Real Cause."
By Michael F Cronin, D.D.S
May 10, 2019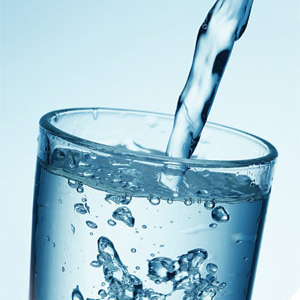 Fluoride is a critical weapon in the war against tooth decay. But this natural chemical proven to strengthen tooth enamel has also aroused suspicion over the years that it might cause health problems.
These suspicions have led to rigorous testing of fluoride's safety. And the verdict from decades of research? We've found only one verifiable side effect, a condition called enamel fluorosis. Caused by too much fluoride present in the body, enamel fluorosis produces white streaks and patches on teeth, and can develop into darker staining and pitting in extreme cases. But other than having an unattractive appearance, the teeth remain sound and healthy.
Fortunately, you can reduce the risk of fluorosis by limiting fluoride exposure to within recommended limits. Fluoride can show up in processed foods and other substances, but the two sources you should focus on most are oral hygiene products and fluoridated drinking water.
Dentists highly recommend using toothpaste with fluoride to fight tooth decay. But be careful how much your family uses, especially younger members. An infant only needs a slight smear of toothpaste on their brush for effective hygiene. At around age 2, you can increase the amount to about the size of a vegetable pea.
As to drinking water, most utilities add fluoride to their supply. If yours does, you can find out how much they add by calling them or visiting cdc.gov ("My Water's Fluoride"), where you can also learn more about recommended levels of fluoridation. If you think it's excessive, you can switch to water labeled "de-ionized," "purified," "demineralized," or "distilled," which contain little to no added fluoride.
Even if your fluoridated water is within recommended levels, you may wish to take extra precautions for infants nursing with formula. If possible, use "ready-to-feed" formula, which usually contains very low amounts of fluoride if any. If you're using the powdered form, use only water with the aforementioned labeling for mixing.
Before making any drastic changes that might affect your family's fluoride intake, consult with your dentist first. And be sure you're keeping up regular dental visits—your dentist may be able to detect any early signs of fluorosis before it becomes a bigger problem.
If you would like more information on maintaining the proper fluoride balance with your family, please contact us or schedule an appointment for a consultation. You can also learn more about this topic by reading the Dear Doctor magazine article "Tooth Development and Infant Formula."