My Blog
Posts for: February, 2019
By Michael F Cronin, D.D.S
February 19, 2019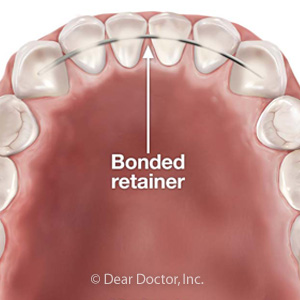 The braces are finally off! But to keep your new, straighter smile you'll need to wear a retainer for some time. That's because the same structural mechanism used to move your teeth could undo what we've just accomplished.
That mechanism resides in an elastic tissue called the periodontal ligament that lies between the teeth and the bone and attaches to both with tiny fibers. While the ligament holds the teeth securely in place, it also allows for slight movement in response to bite changes. Braces "pull" the teeth in the desired new direction, and the ligament responds.
But with that pressure gone after the braces' removal, a kind of "muscle memory" can set in that moves the teeth back towards their original positions. A retainer, a dental appliance worn on the teeth, exerts just enough pressure to "retain" or keep the teeth from regressing.
Retainers are effective, but the most common type has a feature that poses potential problems: it can be removed by the wearer. Because of this, less disciplined patients might be tempted not to wear their retainer as directed. There's also a higher risk of losing one and incurring additional cost to replace it.
But there is another type, the bonded retainer, which stays permanently in the mouth until removed by an orthodontist. It's composed of a thin piece of metal that's firmly attached to the back of the teeth with dental composite material. Not only does a bonded retainer solve the problems mentioned before, it also can't be seen from the outside like a removable retainer.
A bonded retainer does have one disadvantage: because it can't be removed, it can obstruct the teeth during brushing and flossing and require more effort. You won't have as much difficulty with a removable retainer keeping teeth and gums clean. You can overcome this disadvantage, though, with specialized tools like a water flosser or a floss threader to make hygiene easier.
To choose which type of retainer is best for you or your family member, have a talk with your orthodontist. And if you choose a bonded retainer and later have it removed, be sure to switch immediately to a removable one if your orthodontist advises. With either retainer, you'll be able to preserve that hard-earned smile for years to come.
If you would like more information on bonded retainers, please contact us or schedule an appointment for a consultation. You can also learn more about this topic by reading the Dear Doctor magazine article "Bonded Retainers: What are the Pros and Cons."
By Michael F Cronin, D.D.S
February 09, 2019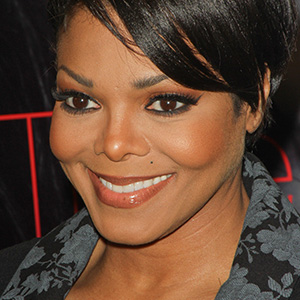 Multi-platinum recording artist Janet Jackson has long been known for her dazzling smile. And yet, Jackson admitted to InStyle Magazine that her trademark smile was once a major source of insecurity. The entertainer said, "To me, I looked like the Joker!" It was only after age 30 that the pop icon came to accept her unique look.
Jackson is not alone. A study commissioned by the American Association of Orthodontists found that more than one third of U.S. adults are dissatisfied with their smile. But there's good news—modern dentistry can correct many flaws that can keep you from loving your smile, whether you're unhappy with the color, size, or shape of your teeth. Here are some popular treatments:
Professional teeth whitening: Sometimes a professional teeth whitening will give you the boost you need. In-office whitening can dramatically brighten your smile in just one visit.
Tooth-colored fillings: If you have silver-colored fillings on teeth that show when you smile, consider replacing them with unnoticeable tooth-colored fillings.
Dental bonding: If you have chipped, cracked, or misshapen teeth, cosmetic bonding may be the fix you're looking for. In this procedure, tooth colored material is applied to the tooth's surface, sculpted into the desired shape, hardened with a special light, and polished for a smooth finish.
Porcelain veneers: Dental veneers provide a natural-looking, long-lasting solution to many dental problems. These very thin shells fit over your teeth, essentially replacing your tooth enamel to give you the smile you desire.
Replacement teeth: Is a missing tooth affecting your self-confidence? There are several options for replacing missing teeth, from a removable partial denture to a traditional fixed bridge to a state-of-the-art implant-supported replacement tooth. Removable partial dentures are an inexpensive way to replace one or more missing teeth, but they are less stable than non-removable options. Dental bridges, as the name implies, span the gap where a tooth is missing by attaching an artificial tooth to the teeth on either side of the space. In this procedure, the teeth on both sides of the gap must be filed down in order to support the bridgework. Dental implants, considered the gold standard in tooth replacement technology, anchor long-lasting, lifelike replacements that function like natural teeth.
After coming to embrace her smile, Jackson asserted, "Beautiful comes in all shapes, sizes, and colors." If you don't feel that your smile expresses the beauty you have inside, call our office to schedule a consultation. It's possible to love your smile. We can help.
For more information, read Dear Doctor magazine article "How Your Dentist Can Help You Look Younger."