My Blog
Posts for: October, 2015
By Michael F Cronin, D.D.S
October 23, 2015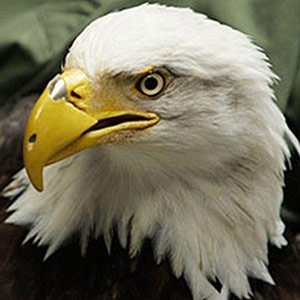 Imagine not having your upper teeth for talking and eating, not to mention your appearance, and you'll have some idea of what Beauty the bald eagle experienced after losing the top of her beak to a hunter's bullet in northern Idaho. She couldn't groom or feed herself and could barely drink water, relying instead on the conservation group that had taken her under their wing for assistance. But the magnificent raptor was eventually made whole and able once again to eat, drink and preen unaided. It took a visionary mechanical engineer and a very skillful dentist who designed and attached the first-of-its-kind bald eagle "dental" prosthetic — dubbed the "bionic beak."
Prosthetic Teeth for Humans
Fortunately, the field of human prosthetic dentistry (or prosthodontics) is much more advanced than it is for our avian friends. We have several options for replacing missing teeth (as well as parts of missing teeth) that restore aesthetic appearance and functionality while potentially preventing other problems such as the drifting out of alignment or loss of remaining teeth.
Bridges. As the name suggests, these custom-made devices span the area that is missing a tooth/teeth. Fixed (not removable) bridges are made up of an artificial tooth/teeth fused between two crowns that fit over your existing teeth or dental implants (see below) on either side of the gap. There are removable bridges, but they are considered temporary fixes.
Dentures. These are custom-made removable replacements for missing teeth. Partial dentures offer a removable alternative to fixed bridges and are used when some teeth are missing in an upper or lower arch (jaw). Full dentures are used when all teeth are missing in an arch. Replacement teeth are embedded in an acrylic base that fits over your gums and mimics their color.
Dental Implants. These are the closest thing to having your own tooth/teeth back. An implant is a small titanium post that is placed in the jawbone beneath the gum to serve the same purpose as a tooth root. Once the bone joins to the implant (a process called osseo-integration), a lifelike crown is attached to it.
We would be glad to discuss which option would be right for you.
If you have questions about tooth replacement, please contact us or schedule an appointment for a consultation. You can also learn more by reading the Dear Doctor magazine articles "Dental Implant Surgery," and "Crowns & Bridgework." Beauty the eagle's story of rehabilitation can be found here: http://blog.theanimalrescuesite.com.
By Michael F Cronin, D.D.S
October 08, 2015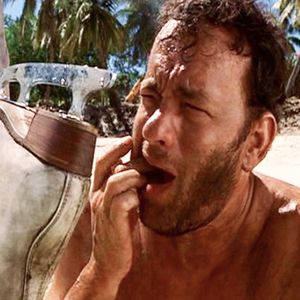 Did you see the move Cast Away starring Tom Hanks? If so, you probably remember the scene where Hanks, stranded on a remote island, knocks out his own abscessed tooth — with an ice skate, no less — to stop the pain. Recently, Dear Doctor TV interviewed Gary Archer, the dental technician who created that special effect and many others.
"They wanted to have an abscess above the tooth with all sorts of gunk and pus and stuff coming out of it," Archer explained. "I met with Tom and I took impressions [of his mouth] and we came up with this wonderful little piece. It just slipped over his own natural teeth." The actor could flick it out with his lower tooth when the time was right during the scene. It ended up looking so real that, as Archer said, "it was not for the easily squeamish!"
That's for sure. But neither is a real abscess, which is an infection that becomes sealed off beneath the gum line. An abscess may result from a trapped piece of food, uncontrolled periodontal (gum) disease, or even an infection deep inside a tooth that has spread to adjacent periodontal tissues. In any case, the condition can cause intense pain due to the pressure that builds up in the pus-filled sac. Prompt treatment is required to relieve the pain, keep the infection from spreading to other areas of the face (or even elsewhere in the body), and prevent tooth loss.
Treatment involves draining the abscess, which usually stops the pain immediately, and then controlling the infection and removing its cause. This may require antibiotics and any of several in-office dental procedures, including gum surgery, a root canal, or a tooth extraction. But if you do have a tooth that can't be saved, we promise we won't remove it with an ice skate!
The best way to prevent an abscess from forming in the first place is to practice conscientious oral hygiene. By brushing your teeth twice each day for two minutes, and flossing at least once a day, you will go a long way towards keeping harmful oral bacteria from thriving in your mouth.
If you have any questions about gum disease or abscesses, please contact us or schedule an appointment for a consultation. You can learn more by reading the Dear Doctor magazine articles "Periodontal (Gum) Abscesses" and "Confusing Tooth Pain."