Two Generations, 60 years--proudly serving the Leominster area since 1961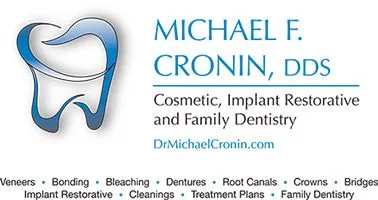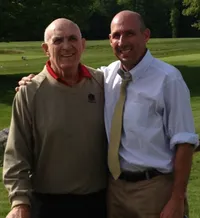 Dr. Michael Cronin with his retired mentor and father, Dr. Joseph Cronin
Doctor Overview
Dr. Michael Cronin is recognized locally as the Best Dentist in Fitchburg & Leominster MA and Central Massachusetts in multiple readers polls, on the state level as one of Massachusetts' Top Dentists, and nationally as one of the Top Cosmetic, Implant Restorative and Family Dentists in the United States. Patients give him a 99.7% satisfaction rating, one of the highest in the country. Dr. Cronin was born and raised in the Leominster area and truly understands the high values of our residents.
Please click the tab to the right to "Read Our Reviews" and see how over 2000 reviews routinely give Cronin Dental 5 stars. Our office is always noted for our happiness, where we are all laughing and enjoying our jobs. The goal is to make your visit comfortable.
Cronin Dental serves the residents of Leominster, Fitchburg, Gardner, Ashburnham, Westminster, Lunenburg, Lancaster and surrounding areas. We are a full-service practice providing your family all of your dental needs. Our services include:
Should you ever need additional information about our practice, we are always available to answer your questions. Let us care for your entire family! We look forward to meeting you.