My Blog
Posts for: November, 2021
By Michael F Cronin, D.D.S
November 16, 2021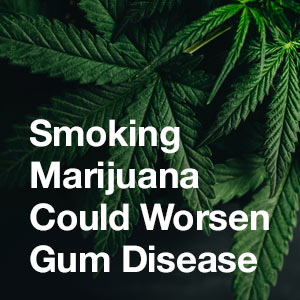 It seems with each new election cycle another U.S. state legalizes marijuana use. It remains a flashpoint issue that intersects politics, law and morality, but there's another aspect that should also be considered—the health ramifications of using marijuana.
From an oral health perspective, it doesn't look good. According to one study published in the Journal of Periodontology a few years ago, there may be a troubling connection between marijuana use and periodontal (gum) disease.
Gum disease is a common bacterial infection triggered by dental plaque, a thin biofilm on tooth surfaces. As the infection advances, the gum tissues become more inflamed and lose their attachment to teeth. This often results in widening gaps or "pockets" between the teeth and gums filled with infection. The deeper a periodontal pocket, the greater the concern for a tooth's health and survivability.
According to the study, researchers with Columbia University's College of Dental Medicine reviewed data collected from nearly 2,000 adults, a quarter of which used marijuana at least once a month. They found the marijuana users had about 30 individual pocket sites on average around their teeth with a depth of at least 4 millimeters. Non-users, by contrast, only averaged about 22 sites.
The users also had higher incidences of even deeper pockets in contrast to non-users. The former group averaged nearly 25 sites greater than 6 millimeters in depth; non-users, just over 19. Across the data, marijuana users appeared to fare worse with the effects of gum disease than those who didn't use.
As concerning as these findings appear, we can't say that marijuana use singlehandedly causes gum disease. The condition has several contributing risk factors: diet, genetics, and, most important of all, how well a person manages daily plaque removal, the main driver for gum disease, through brushing and flossing.
Still, the data so far seems to indicate using marijuana can make gum disease worse. Further studies will be needed to fully test this hypothesis. In the meantime, anyone using marijuana should consider the possible consequences to their oral health.
If you would like more information on marijuana and oral health, please contact us or schedule an appointment for a consultation.
By Michael F Cronin, D.D.S
November 06, 2021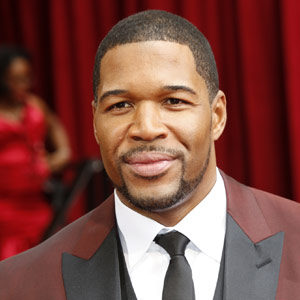 If you're a fan of former NFL player and current host of Good Morning America Michael Strahan, then you're well aware of his unique smile feature—a noticeable gap between his front teeth. So far, Strahan has nixed any dental work to correct the gap, often saying it was part of "who I am."
But if you follow him on Twitter, you may have been shocked by a video he posted on March 30th of him sitting in a dentist's chair. Calling it a "moment fifty years in the making," Strahan said, "Let's do it." After some brief video shots of a dental procedure, Strahan revealed a new gapless smile.
But some of his Twitter fans weren't buying it—given the timing, they sniffed an elaborate April Fool's Day ruse. It turns out their spider senses were on target: Strahan appeared once again after the video with his signature gap still intact, grinning over the reaction to his successful prank.
The uproar from his practical joke is all the more hilarious because Strahan has let it be known he's truly comfortable with his smile "imperfection." But it also took him awhile to reach that point of acceptance, a well-known struggle for many people. On the one hand, they want to fix their dental flaws and improve their smile. But then again, they're hesitant to part with the little "imperfections" that make them unique.
If that's you, here are some tips to help you better navigate what best to do about improving your smile.
See a cosmetic dentist. A cosmetic dentist is singularly focused on smile enhancement, and particularly in helping patients decide what changes they want or need. If you're looking for such a dentist, seek recommendations from friends and family who've changed their smiles in ways you find appealing.
Get a "smile analysis." Before considering specific cosmetic measures, it's best to first get the bigger picture through an examination called a "smile analysis." Besides identifying the defects in your smile, a cosmetic dentist will use the analysis to gauge the effect any proposed improvements may have on your overall facial appearance.
Embrace reality. A skilled cosmetic dentist will also evaluate your overall oral health and assess how any cosmetic procedures might impact it. This might change your expectations if it whittles down the list of enhancement possibilities, but it may help determine what you can do to get the best improved smile possible.
A great cosmetic dentist will work diligently with you to achieve a new smile that's uniquely you. Even if, like Michael Strahan, you decide to keep a trademark "imperfection," there may still be room for other enhancements that will change your appearance for the better.
If you would like more information about a "smile makeover," please contact us or schedule a consultation. To learn more, read the Dear Doctor magazine article "Cosmetic Dentistry."